WELCOME TO KING LIFT EQUIPMENT
Products
Kunshan King Lift Equipment Co.Ltd.
Add:No.2588 Huanqing Road, Yushan Town, Kunshan Suzhou Jiangsu Province
E-mail:sales@king-liftequipment.com
    kinglift2@hotmail.com
Tel:+86-512-6879-7243
Skype:xu031216
    Fanny9198
Whatsapp:+86-138-1488-1343
      +86-135-1160-0845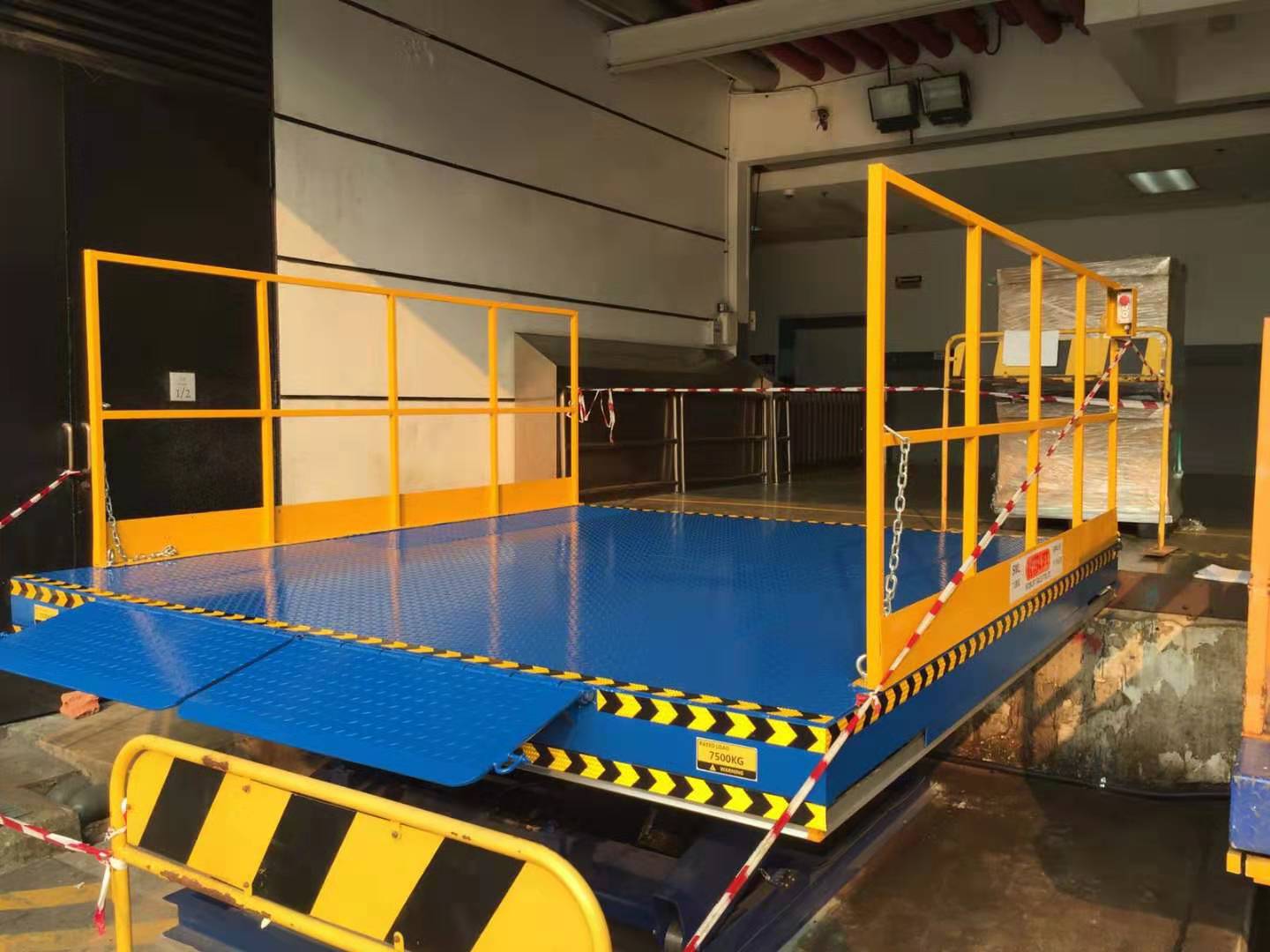 7.5tons scissor lift table
Industrial hydraulic platform lifts are used for transfer cargo between different
floors by the electric and hydraulic system in warehouse. It is made by strong
performance steel structure and hydraulic and electric control system.
The lift must be customized table size & lift height according to your installation environment.

Speciflcations
Photo Gallery
Videos
Feedback
Others parameters, please let us know your requirements, and send email to below email:
info@king-liftequipment.com, thanks.

If possible, it will be better if you have the site sketch.